'Beautiful Cottages for Rent in PEI | Lord's Seaside Cottages
Looking for PEI cottage rentals? You have come to the right place!
If your life is currently a little hectic and stressful, and you have too many things weighing on your mind, you will thoroughly enjoy your relaxing stay with us this summer. Rest assured, we can provide you with oceanfront cottage rentals in PEI that will melt your stress away. When you arrive at our property, the first thing you will notice is the big beautiful ocean that surrounds you.
For over 43 years, Lord's Seaside Cottages has been providing cottage rentals in PEI where people create memories that last a lifetime. The cottages were first opened by the current owner's (Elayne Lord) parents, Warren and Shirley Lord, back in 1977. You can learn more about the history of Lord's Seaside Cottages by visiting the 'About Us' page here. Our 7-acre property is located directly in front of the beach, and we have 10 units situated on the property. Each of our units ranges in size and includes 1, 2, or 3 bedrooms. We also have a bed and breakfast and a beach house for rent, which are located in different parts of Prince Edward Island.
We have a great team of people here at Lord's Seaside Cottages that work hard every day to make sure you enjoy your stay with us. Our staff includes bookkeepers, housekeepers, marketing personnel, and more! To learn more about each member of our staff, please visit the team page here.
Why search pages of cottage listings when you have already found the perfect cottages for rent in PEI here at Lord's Seaside Cottages. When it comes to finding the perfect PEI Cottage, look no further! You don't have to worry about being far from the beach at Lord's Seaside Cottages. We are literally just steps away from the ocean!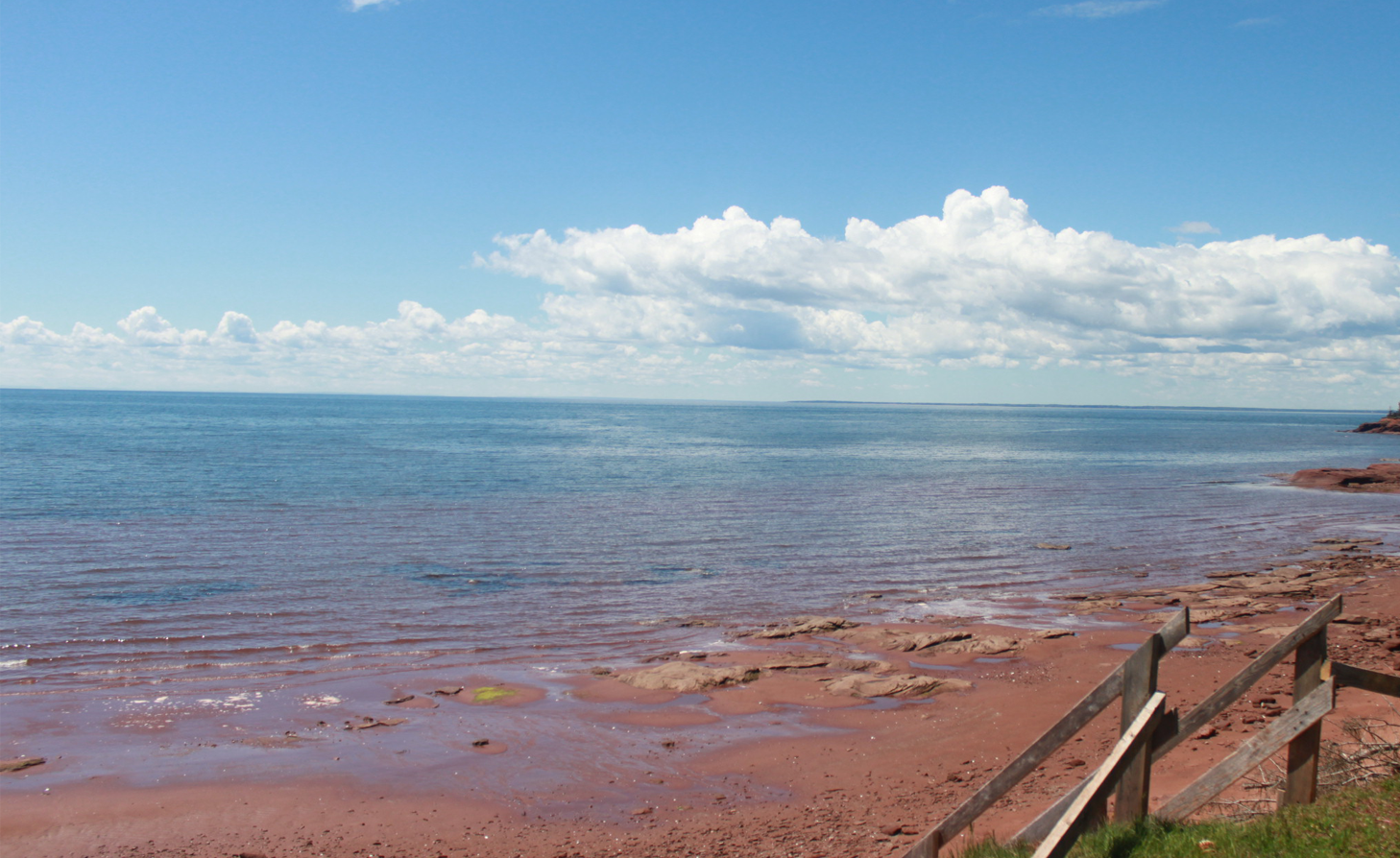 Photo above was taken at the front of our cottage resort property. This will be your view when you stay in one of our PEI cottages for rent.
Enjoy some tasty (and fresh) PEI seafood every Monday!
As you may have heard, PEI has quite the reputation for having some of the tastiest seafood in Canada. If you are new to Prince Edward Island and you love seafood, then you might be wondering where you can get your hands on some fresh PEI seafood. Don't worry, we can help!
We host Seafood Night every Monday at our cottages. We visit a local PEI seafood supplier and purchase fresh seafood. Every guest enjoys a 1.5 lb lobster, 1lb of mussels, potato salad, wine, and dessert. It doesn't get more convenient than that! Please be advised, there is a charge for this of $45 per person plus taxes. Not many cottages in PEI offer this unique food service, so we certainly hope you enjoy it!
Some guests may not have acquired a taste for Seafood yet, so we also offer a Pasta Dinner of Spaghetti with homemade marinara sauce, Caesar salad & garlic bread. The cost for the Pasta Dinner is $15.00 per person plus taxes.

To reserve for Seafood Night during your stay, please click here to complete the order request form.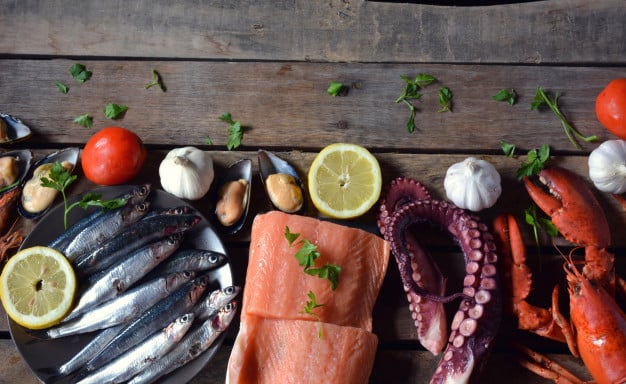 Have a cottage stocked with groceries before you arrive!
When you go on vacation, the last thing you want to do is go grocery shopping. We understand. We want our guests to feel 100% satisfied upon arrival so we will actually take care of this for you for an additional charge. This means you can skip the grocery shopping and dive right into the fun stuff (like our beautiful ocean)!
We offer a variety of grocery kits including breakfast, bonfires, and seafood. You can very easily order the Stocked Cottage service before you arrive by completing our online order form here.


'
What's close to Lord's Seaside Cottages on PEI?
Located in
Cape Traverse, PEI (on the south shore of the Island), our cottages are only 7 km from the Confederation Bridge and a short drive away from many beautiful attractions. We are also just 20 minutes from
Summerside, 40 minutes to
Charlottetown, and 35 minutes to
Cavendish.
The closest town is
Borden-Carleton, where you can find everything you need from groceries at
Ceretti's Irving, another family-owned business, a delicious breakfast & cup of coffee at
Crossings Cafe, as well as many other restaurants such as
Subway,
The Lobster Shop, and
Tim Horton's. Don't forget
Cows Ice Cream and tons of shops where you can find Island souvenirs!
East of us by roughly 10 minutes you will find beautiful
Victoria-By-The-Sea. From fine dining to a drink at the pub, clam digging, lighthouse tours, candle making, and art galleries - or even watching the fisherman haul their catch of the day - there is something for everyone down in Victoria!

If you're looking for city life, Summerside is the closest city to Lord's Seaside Cottages. With a population of around 15,000 people, it has everything you need to enjoy a night out on the town including bars, restaurants and more.
Charlottetown is about 40 minutes away and is the largest city on
Prince Edward Island. You will find many restaurants, shopping malls, and other fun activities.
If you're interested in going to Cavendish, it is about 35 minutes North of us. Whether you're seeking amusement parks, deep sea fishing, or windsurfing, Cavendish is the place to visit.
How does Lord's Seaside Cottages compare to other PEI cottage rentals?
Our property offers 10 PEI cottages for rent (1, 2, or 3 bedrooms) which are located directly beside the ocean on seven acres of land. Tucked away on Bell's Point off the main drag eliminates drive-by traffic for pure rest and relaxation! Enjoy the privacy of your own waterfront cottage with stunning views of the Northumberland Strait and the
Confederation Bridge.

All our PEI cottages include:
Southern exposed deck with chairs/furniture

Private Fire Pit
On-Site Firewood
Picnic Table
Complimentary Beverage at Check-In, in the Office

On-Site Laundry (coin-operated washers & dryers with access to our mile-long clothesline!)
Flat Screen TVs with Fire Stick
Propane BBQ
High Speed, Property-Wide, Wireless Internet
Washer Toss Games
What about pets? Are they welcome too?
Bring your fur baby on vacation in beautiful Prince Edward Island too! We are happy to offer pet-friendly cottage rentals in PEI, so you really can bring the whole family along! Your dog will love running beautiful PEI sandbars! Please notify us at the time of booking about how many pets you will have with you. There is a $10/nightly or $50/weekly fee for pets. For more information, please review our pet policy here.
Ready to rent one of our beachfront cottages in PEI?
We are very excited that you will be staying with us this summer! To make your reservation, please contact us using one of the following methods below:
Online PEI Cottage Booking Calendar

Renting one of our PEI cottages is very easy! Many of our guests prefer to book their own vacation using our online booking calendar which can be found by clicking here.

Call Us to Book your Cottage in PEI

You can also call us directly at Lord's Seaside Cottages to reserve your cottage. Call us toll free at 1.888.228.6765.

Email us to reserve your PEI Cottage

If you're more of an email person, feel free to shoot us an email at elayne@lordsseasidecottages.com

Message Us On Facebook to Make Your PEI Cottage Reservation

If you like using Facebook chat, click here to contact us through Facebook.